Welcome
The Phyllis Recca Foundation is a non-profit 501(c)(3) organization committed to supporting causes related to the health, personal growth and well-being of children. From 2000 to 2018, the major focus of the Foundation was helping families with children suffering life-threatening medical conditions by paying their hospital bills. We are currently in a five year pledge with Children's Hospital of Philadelphia to support several worthy programs. The Foundation also supports other activities for children, including educational, civic and social programs.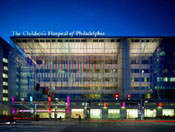 Programs Supporting the Children's Hospital of Philadelphia (CHOP)
Beginning 2019, we entered into a five year pledge to support three worthy programs designed to provide needed support for families with children admitted to CHOP for medical care.
Social Work Emergency Fund
Provides emotional, social and spiritual support for children and families during the most difficult times of their lives.

The Healing Power of Play
Child life specialists use innovative strategies and techniques to reduce children's pain and anxiety, soothe them during medical procedures, and help them cope with the hospital experience. One example: children are encouraged to play with the toy doctor's kits, using stuffed animals as "patients" - an activity that helps them process their fears and anxieties.

Brandywine Valley Specialty Care Center- Adolescent Support
Adolescent and young adult patients have emotional and social needs that are different than their younger counterparts. CHOP offers resources like Facebook chat groups, teen lounges, and age-appropriate art and music programming.
Programs Supporting Educational, Civic and Social Activities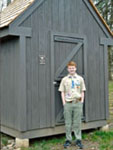 The Foundation provides financial assistance for activities which stress education, social and civic responsibility for children. This includes organizations which promote hands-on historical education opportunities and the Eagle Scout program.
Children are the future of America; nurturing their health and development through a variety of worthwhile activities will remain a focus of our efforts going forward.
COVID-19

During this worldwide pandemic, we are trying to do our part. Luckily, I love sewing and have a large supply of extra fabric. Elastic and thread are harder to come by, but online orders (4 weeks delivery) are now arriving. We are sewing cloth masks for local organizations and the community. All masks are donated as everyone is in a tough situation. Hopefully this too shall pass and life will return to normal someday soon.
Nemours/AI duPont Hospital for Children - 240 masks
Kennett Friends Home - 50 masks
POMARLIN Fire Company - 50 masks
General Community - 40 masks
How can you help?
Donations are welcome and can be made by check to The Phyllis Recca Foundation or by credit card using the Donate Now button (processed by First Giving). Over 95% of all donations are paid out in grants to support children. Thank you for your support!
If paying by check, mail your donation to:
The Phyllis Recca Foundation
104 Richardsons Brook Drive
Kennett Square, PA 19348
All donations are 100% tax deductible.